The Christmas Story | PEACE
The Christmas Story | PEACE was the first event hosted by Willow Chicago as an evening theatre performance at the historical Auditorium Theatre. New platforms were necessary to sell out the 3900 seat theatre on a limited budget. Media Kits, ticketmaster sales, a video and a pre-show reception for invited guests were successful in selling out the show in less than one week.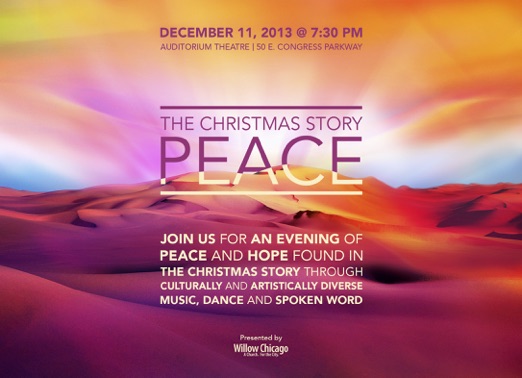 The programming has ties to the Middle Eastern roots where The Christmas Story took place through tabla and sarod instrumentation - as well as an artistic take of the desert landscape of the region. The feature narrative of the show was a sand artist, who illustrated the scenes of the story to a narration; other art forms used to express the story were a spoken word artist, dancers and many incredible musicians.